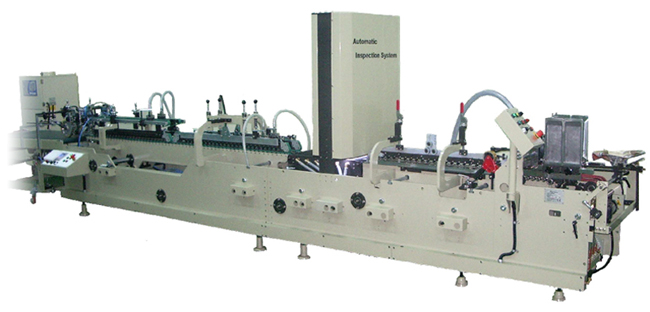 Various types of ultra-thin and wide-shaped materials are continuously being developed for the manufacturing of highly integrated and high precision components, which is similar to what happed in the semiconductor industry with the development of the information industry.
The quality of these materials is directly connected to the quality of integrated components as well as to final products.
Posis Technology specializes in inspection systems that inspect the surfaces of various types of materials such as films and automatically find defects.
In particular, our inspection systems use precision cameras to perform high-speed inspections on various types of film surfaces in order to quickly determine the quality of the film in real time during the manufacturing processes.
They enable the early detection of defects for high quality material production, and by preventing the propagation of defects they are essential to ensuring that only high quality products move to the subsequent manufacturing processes.
Because vision technology is used for inspection, the root causes of defects can be identified during production without interfering with the manufacturing flow so that the overall defects can be reduced.
They also enable more efficient production management and quality management by providing various statistical data such as defect frequency, defect type, and production yields using the test results for individual lots.
A higher level of quality can be achieved through reliable inspection, and root causes can be immediately determined when new defects occur, all of which has helped Posis Technology to earn the trust of the customers.
Posis Technology has provided the best surface inspection systems suitable for field application through highly advanced inspection technologies and many years of field experience. We have been recognized as the leading inspection company in Korea and elsewhere.
Features of automatic surface inspection system
The automatic surface inspection system provides factory automation and quality control, which improves the management of materials and manufacturing facilities.
It works by obtaining images of defects that exist on raw materials and that occurred during production, which it does by using an optical system consisting of a high performance camera and a sophisticated illumination system, as well as by securing defect data though the identification and classification of defects using high-speed processing devices.
The major components of the system include the optical system, the control system, the recognition system, and the algorithm, and the system maintains optimum yields as well as accurate defect detection capabilities.
Expected effects
• Improve quality by screening for defective products
• Add value to products
• Enable systematic management of production facilities
• Enable systematic management of production facilities
Product inspection
The defect detection system of Posis Technology is well recognized by the industry as it uses a high speed image processing board and superior detection software and algorithms that were developed in-house.
We are proud to provide excellent customer service through customized designs that meet the individual requirements of each customer.
We have developed and applied various technologies to maintain precision inspections while the feeding speed of products changes.
We have also developed various defect display technologies such as marking devices or labelers.
And we are also doing our best to improve system quality through continuous system developments.